Following up on the huge success (well…) of Three swimrun gear hacks, here are three more — World Champs edition!
Hack 1: Gels in softflask
This might not apply to shorter races but could be useful for the upcoming World Champs. Last year I heard people had 20 or even 25 gels with them. Imagine the fiddling. I put my energy, caffeine and salts mix in a softflask instead. Bonus: you can fill up the flask with water at Ornö church avoiding running dry at that crucial part of the race where there will be no liquid served for a long while.
The natural follow-up question would be: where do I put the flask? In the pocket of the wetsuit of course! Problem is, most current swimrun suits don't have pockets. That's why I wear tight briefs. A bonus there is a softflask is less likely to cause rashes than pointy gels. Another way would be Head's tank-top-style swimrun tops that feature a large front pocket. I think a tank-top would be a bit too warm for me, personally. For women, there is also a swimrun bra with a front pocket. Looks very handy! I'd try that i XXXXX large or cut the men's swimrun top.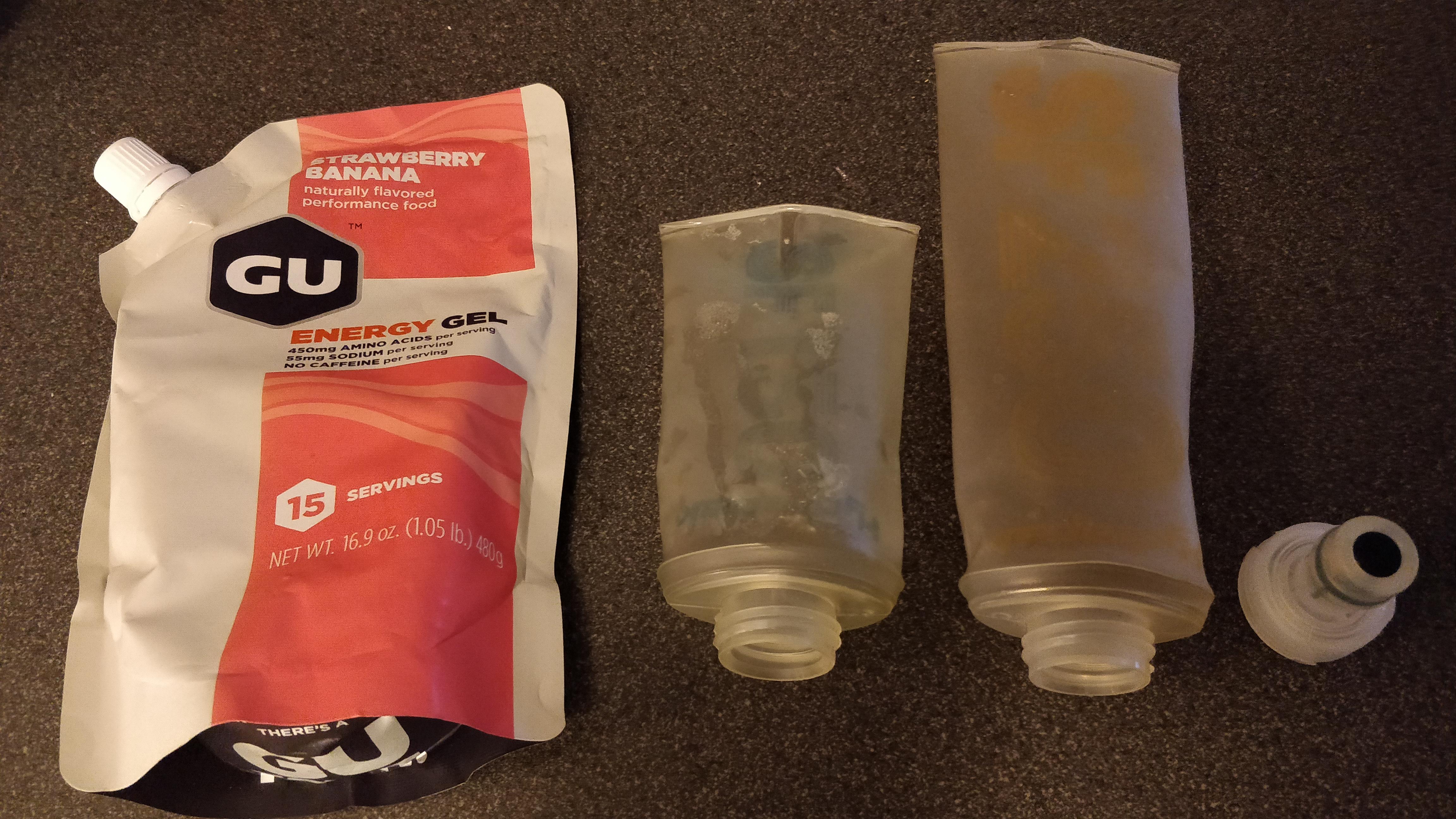 Hack 2: Shoes
Wear orienteering shoes for those comps which feature slippery rocks and off-trail. Not really a hack, is it? Well, anyway, VJ Sports Sarva Amas will be my footwear come September 3rd. Forget about all other properties in these races and go for grip. This very much applies to World Champs.
Hack 3: Don't just train swimrun
Some people stress the importance of swimrun specific sessions. Sure, but when you have that dialed, think running, think swimming. All the best swimrunners do laps in the pool just like swimmers.
Learn from the best in swimming, and running. Don't compare yourself to just the top people at your most high-profile national swimrun race and settle with that. Compare yourself instead to the fastest trail marathon runners of your country and aim for their level. Don't set the bar too low. With the rapidly increasing level of competition in swimrun, in a few years, the bar will be unreachable if you do.
Also, think of ÖTILLÖ World Championship as an ultra endurance race. That means Ironmans or 10 h ultra foot races make good preparation to harden the body and learn to handle nutrition under such long races.