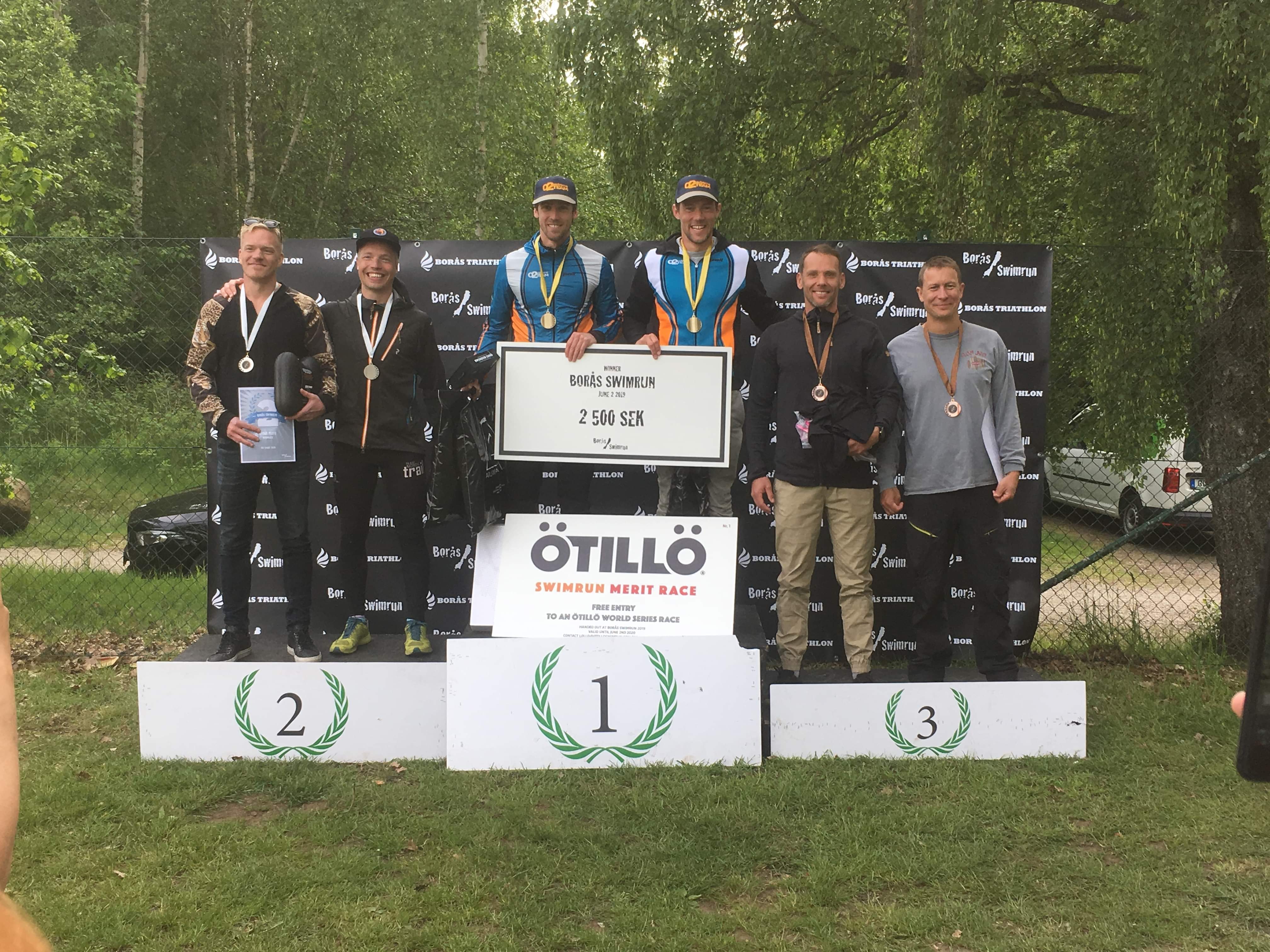 Ötillö Swimrun Utö two weeks ago wasn't a complete success due to my problems coping with the cold water. Luckily, yesterday's Ötillö Merit Race Borås Swimrun became a worthy comeback for me and Tomas Granberg! We were able to contribute equally to the team and finish second in the men's category and fourth overall behind seriously strong athletes.
We did a close to perfect effort in Borås yesterday, which is not every-day in in a rather complex sport. Handling pull buoy, hand paddles, swim cap, goggles, zipping and unzipping, surging to draft or not, pacing, taking gels, navigating, sports drink or water pit stops, not tripping, not tangling, coping with stomach pain and fatigue, synchronizing with your partner and on and on. All while trying to hold a maximal strategic effort. It's a challenge and I love it.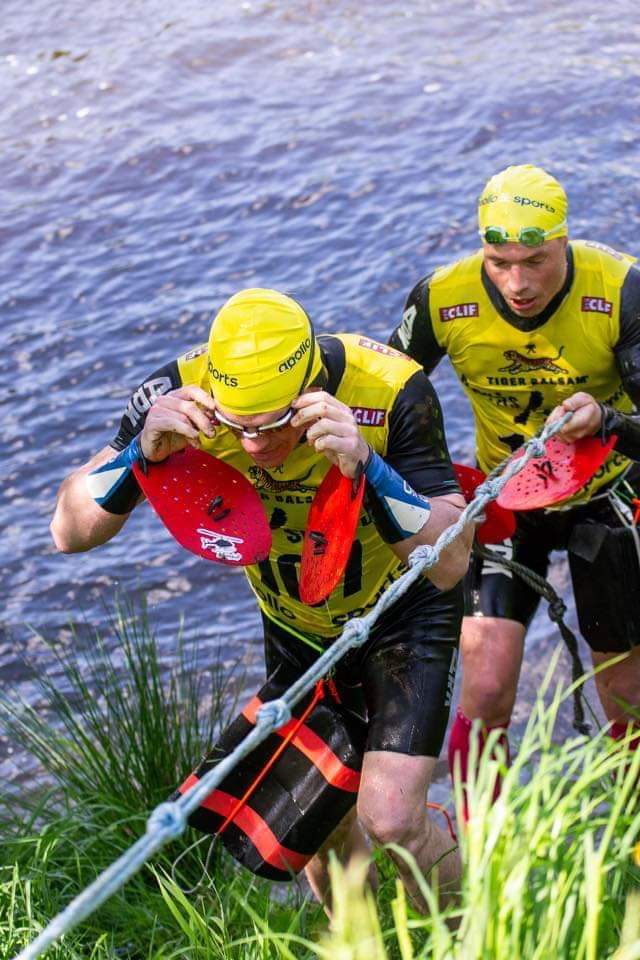 I want readers of the blog to be able to learn something reading my posts and this time I have two key takeaways: 1. team aspects and 2. drafting. At Utö, as said, I wasn't able to perform at my best and two thirds into the race we pulled out the tow line to give me a mental relief and so that we would stay together in the swim, securing my draft behind Tomas who was really strong on the day. Yesterday already on the first run, Tomas had trouble breathing in the new neoprene vest he was wearing under the wet suit.
We pulled out the tow line once again and I stayed in front for a good part of the race. Sometimes you need the relief and sometimes your partner needs it. Make sure to leave ego aside and just do what it takes for your team to perform.
If you are such a strong runner that even in front with a line you are too fast for your partner, focus on pulling the uphills. If you are on the back end of the line and redlining, instead of swimming as hard as possible, allow your heart rate to come back down, benefiting the team in the context of the whole race.
And regarding drafting, we have to thank Ulrika Eriksson who was leading a string of Peter Oom, me and Tomas Granberg through several of the Borås swims yesterday. We would not have been able to swim as fast outside her slipstream. At several water entries I had to quickly make the decision to surge to catch Eriksson/Oom or to deem the gap to wide. Even when loosing their feet towards the end of the 1 300 m swim, seeing them ahead made sighting so much easier.
If you find a team a little but not massively stronger on the swim than you are, consider drafting every time possible. Drafting is a skill specific to open water swimming that practice is needed to take efficient advantage of it. It is without a doubt important and I my view swim drafting is the most prominent factor in front-end group dynamics of the Ötillö World Series and World Champs.
Next race: Sjöloppet with Jonas in two weeks.