This site has seen a lot of improvement since I launched it a year ago. The way it has developed is from being a tool for analysis of splits specifically into also becoming somewhat of a biography of the racing history of athletes. A larger undertaking I'd like to do is to build support for easy manual entry of non-split race results for the sake of more complete racing history making Swimrun Watch into an encyclopedia of swimrun athletes and teams.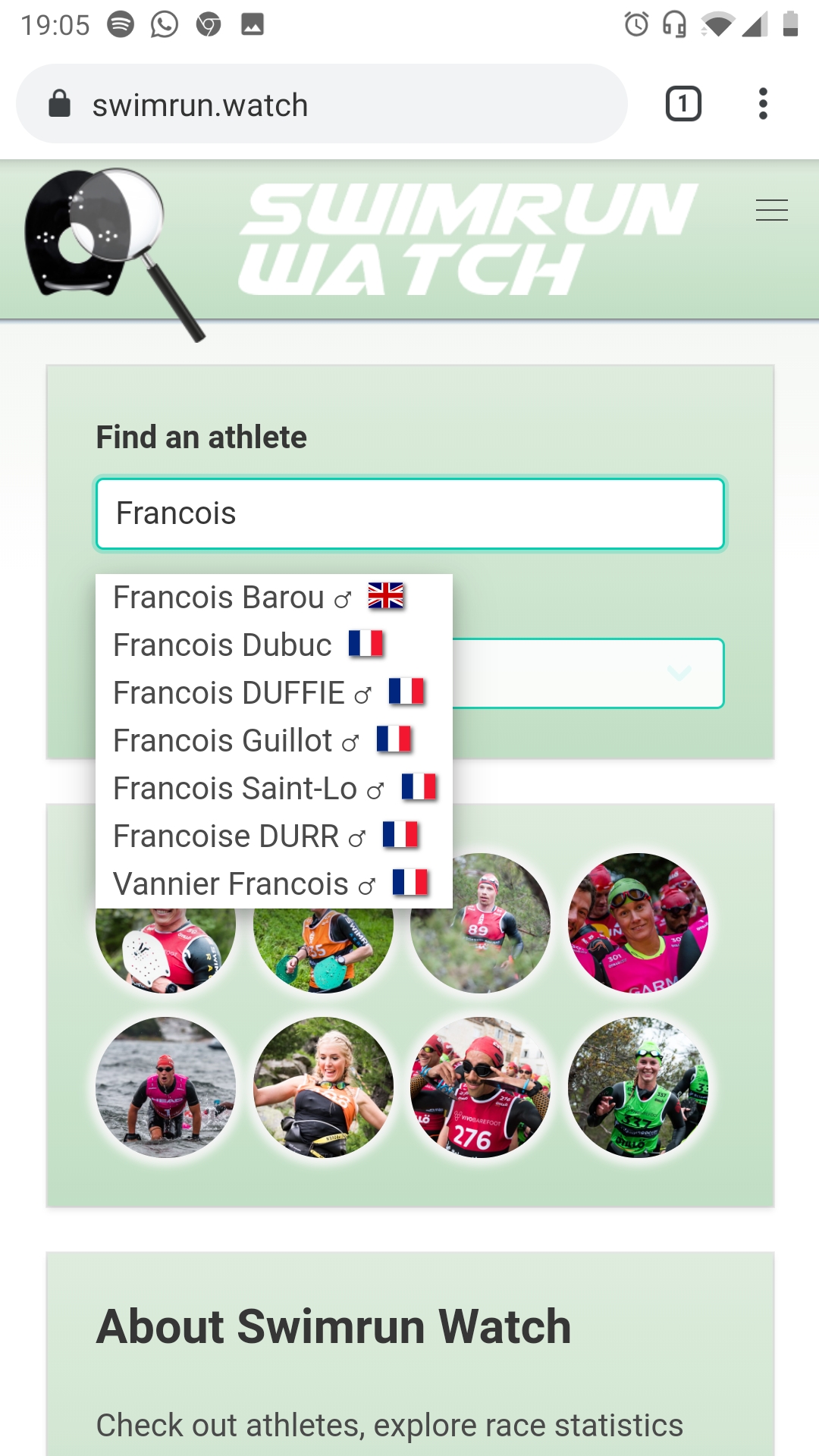 The swimrun sport is developing nicely around the world. It is interesting to see that several organizers of race series in multiple locations have popped up, besides the original ÖTILLÖ. You might have heard of Breca in New Zealand, Gravity in France, Torpedo in South Africa and Ignite in the US. With Swimrun Watch I've decided to mainly focus my efforts on the most competitive races. In vetting those, I'm using The Salamander Ranking system race selection.
Just yesterday I introduced athlete mugshot pictures and Instagram links which I think instantly made the site more social and interesting. See this athlete as an example.
Training
Tomas and I of team TG Swimrun Coach / Extfin are in the midst of our ÖTILLÖ World Championship training. It's only two months remaining now until the big rumble in the archipelago. It is time for me to switch my running focus from endurance to speed. My running being better than ever, the challenge will probably be not to neglect the swim. I know it is summer and all, but I need some pool time in order not to falter on this.
Let's round up with a couple of pictures from recent boulding, a favourite hobby of mine.